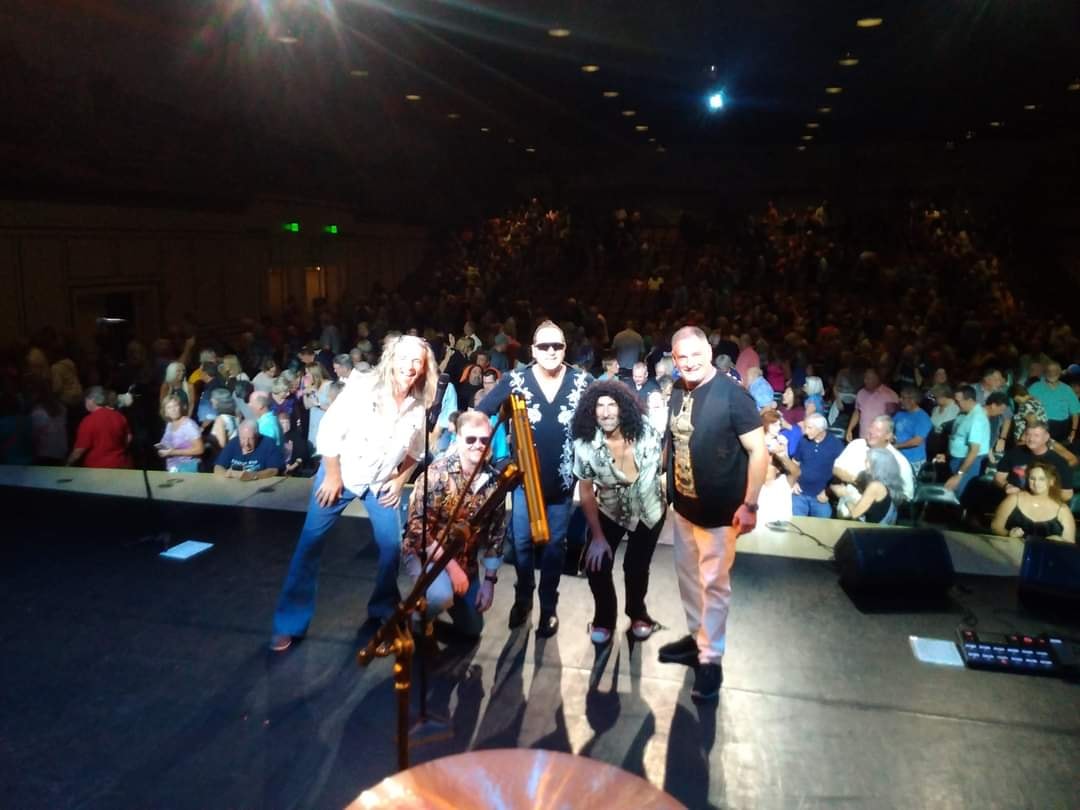 The band recently had the privilege of playing a new venue for us - The Savannah Center at The Villages in Central Florida.  And what a show it was!
The venue itself was ideal for a tribute band show.  Seating around 800, the whole place was packed. We weren't sure what to expect, since having never played there before. But the crowd did not disappoint! From the start of the show all the way through the encore, the crowd energy was electrifying. 
For our performance, we played our full Boston show. This includes many of the deep cuts that true Boston fans appreciate. This is not typical since we usually play one set of Styx and one set of Boston with a break in between. However, this show was 90 minutes straight through. And from start to finish the audience participation was fantastic.
It was great meeting many of the patrons after the show during the meet and greet.  We don't always have the opportunity to do this, and it is wonderful to have a chance to speak with everyone.  We even get to hear on how this great music has touched peoples' lives in many ways.
We have so many thanks to give from this show. First, a huge shoutout to the the sound and stage crew.  They were super professional about everything from setup to teardown. Our sound and light engineers were on top of every aspect of our show, creating the ideal effect. So often this goes under-appreciated. But we wanted you to know - we noticed, and it was awesome!
Next big thank you goes to the hospitality staff who took great care of us. After we filled up on the excellent catering provided (we probably shouldn't have eaten that much right before show time, but hey it was good!), we had a chance to relax and swap stories with several of the folks.  
Finally, to all our fans - and some new ones - who attended the show, a HUGE thanks to you!  You are the reason why we do this. And for those of you that went on to social media to post about the show, we read every single one of your posts, and it means a lot to us!
We look forward to seeing you again real soon! 
Perhaps we can perform our Styx set for you?  :)